Author:
DWilkin
Created:
January 11, 2017 at 03:05 pm
Upload Type:
Poem,
G (All)
Category:
Free Verse | Philosophy | General/Other
Upload Stats:
1
comments and
119
views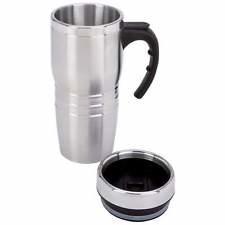 Swirls of galaxies
in my coffee,
a little cream of the Milky Way
in my thermos.

"A Taste of Ashland"
with local wine and art galleries,
costs $55, but shuttles are available.
That's April during the film festival.

It snowed heavily a few days ago,
now it's all melted,
but wet everywhere.

Not too many browsers today,
but the one was happy and friendly.
I got to know her well in a 15 minute exchange.
She bought some felt.
It was for a gift so I gave her a box,
even though it only cost $3.00.
I think I made a lifetime patron, though.

Maybe I'm too nice.
Maybe I give out more than we take in.
Maybe I smile too much.
Maybe I pretend to be joyful
and become so as my heart warms up,
as my stomach warms up
and my throat,
like vodka in a warm brown this drink
like eyes of beasts unknown
in a cosmos unknown.

And planetary wonder abounds.
Could it contain water, air, life?
Are they advanced,
do they have coffee and art galleries?
Have they transcended biology?
Can they live forever?

I stare into the open thermos
and a figure drawing teacher has lost her lid.
Like them, we are open.
Always remain open.